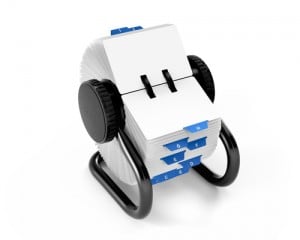 What's the difference between a prospect and a sales lead? Often, people in sales get locked up in the specifics of their industry and think the definition of a qualified lead is unique to their particular business (or aspect of it). However, there are a couple of basic elements common to every solid sales lead, no matter what industry: pain and motivation. And not only are both common to all good sales leads, they are both essential. In a previous post we talked about pain as a qualifier for a sales lead. Yes pain is an important "sales driver" and gives you traction is the sales cycle. But that's only half the story. In fact, your "fix" for the pain is equally important.
If you serve up a solution to a prospects pain then it's only logical that the decision maker should advance with you in to the sales process. With this in mind there is a very important second element to qualifying a good lead: motivation. Without the motivation to do something about the pain, the prospect isn't an "A" lead, he's going to need a lot more work on your part and he may be a dead end. It's important to filter sales leads like this and test them for the motivation to advance in to the sales cycle. Sales leads that prove to have pain but not the motivation to take action can keep you spinning your wheels.
You can earn more about our methodology for qualifying leads by clicking here.