Strategic Sales and Marketing has become one of the most influential B2B lead generation services providers in the industry, helping thousands of companies create more sales leads, improve the qualification of their business leads, and boost conversion rates throughout the sales process. If you need more sales leads or need to make better use of the business leads that you have, talk to our team and see how we can improve your B2B lead generation effort. Our proven lead gen process to qualify sales leads will help your company.
Increase sales and revenue:
Better lead generation leads to better sales – we'll show you how to sell more, sell sooner, and sell more often.
Reduce costs per sale:
Better lead generation and more focused efforts to qualify business lead results in more efficient appointment setting and more productive conversations with prospects. We help you spend less time on unproductive sales leads, and more time closing deals.
Take one thing off your "to-do" list:
By outsourcing your lead generation to us, you can eliminate a challenging management process, get expert guidance in B2B lead gen and appointment setting. Our B2B lead generation services are always able to scale to meet your future business needs and get timely results.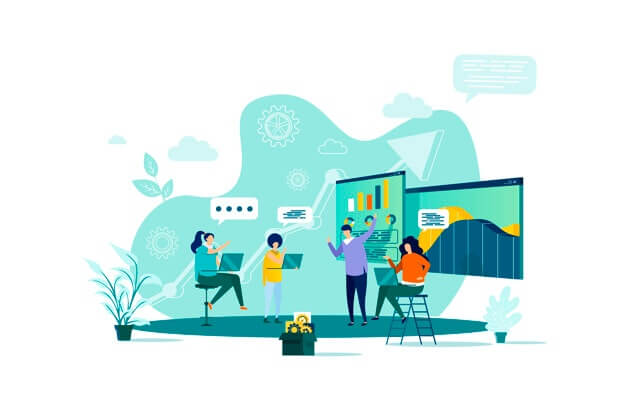 Why hire Strategic Sales and Marketing to help with B2B lead generation?
Lead generation and qualification of business leads don't happen by accident – this is a specific business discipline requiring a unique set of skills. Consistent lead generation and efficient qualifying of sales leads is a different process than asking for a sale and closing the deal. Often, our clients seek help with lead generation service because their in-house sales teams are trained and compensated to focus on closing business – not generating new sales leads or managing those business leads.
Even though B2B lead generation is a crucial part of the sales process, most outside sales reps do not consistently make the effort or focus on the right activities to effectively develop new business leads. We help our clients spend more time meeting with qualified prospects rather than looking for them, or having to qualify them.
We help our clients do what they do best – closing deals and winning new business – while we arm their salespeople with an efficient, effective leads generation effort. SSM also saves our clients money by helping them avoid the cost of hiring, equipping, managing, and motivating an in-house lead generation team.
When you hire SSM B2B lead gen experts for your next campaign, you get the following benefits:
Concentrate more on your core business. Do what you do best – let us handle the lead generation process.
Increase sales and profits. More efficient lead gen and better-qualified sales lead create bigger sales opportunities.
Give your business a competitive edge! You'll have a special lead generation team in your corner, drumming up a fresh pipeline of sales leads. Can your competitors say the same?
Save on employee turnover and training costs. Rather than hiring full-time lead gen specialists, you can simply outsource the costs and management hassles to us. Instead of more payroll costs, you get more qualified sales leads.
Control capital costs. No need to spend big money equipping your in-house team with specialized lead gen technology; we've got state-of-the-art technology for lead generation and appointment setting, and we'll put it to good use for your organization.
Pay for only what you need. Instead of committing to the high overhead of an in-house leads generation staff, you can access our team of B2B lead generation experts on an as-needed basis.
Reduce costs per new client acquisition. Stop casting a wide net and wasting time with unqualified business leads! We'll show you a better way to get in front of motivated decision-makers with more focused lead gen, better-qualified sales leads, and efficient appointment settings.
Leverage the time of your sales team. Keep your in-house sales team focused on what they do best – meeting with customers and closing sales. We'll keep them supplied with a steady pipeline of new sales leads.
Scalability to expand or retract the size of your sales team. Scale up or scale down depending on your changing business needs.
Seamless representation of your company, products, and services. There are no "newbies" here – we have a team of dedicated, U.S.-based telemarketing lead generation agents and appointment setters. They will represent your company with competence, cultural fluency, and category-specific expertise.
Learn why thousands of businesses have chosen Strategic Sales & Marketing to be their trusted B2B leads generation partner. Our talented appointment setters and experienced sales agents offer a comprehensive array of leads generation services, making us an industry standard-bearer among lead generation companies.