B2B Appointment Setting Services
Get the Best B2B Appointment Setters to Drive ROI for Your Business
Deciding to hire a business to business appointment setting firm can supercharge your sales and marketing efforts. But don't just hire any appointment setting service; choose a strategic partner that really understands the mindset and priorities of B2B buyers. Choose a firm that goes beyond appointment generation to make a transformative difference in your sales pipeline.
Strategic Sales & Marketing (SSM) has built a reputation as one of the top B2B appointment setting services, backed by 30+ years of experience and expertise across numerous industries. We serve as an extension of your sales organization. Our B2B appointment setters help you save time and achieve results. We help do the research, legwork, cold calling and relationship building to identify and target your top sales decision-makers – and start to drive revenue faster.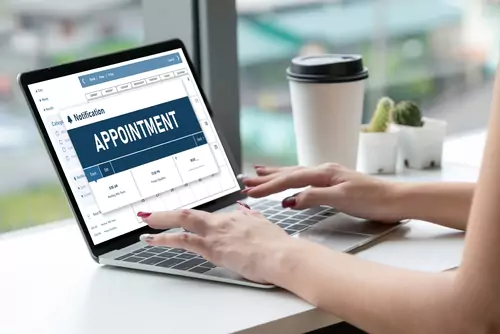 Let's see why SSM stands out among B2B appointment setting companies – and how we can work together to unlock opportunities for your business.
Get a Free Budget Estimate of B2B Appointment Setting Costs
Why You Should Outsource Appointment Setting Services?
Business to business appointment setting can (and should) be outsourced to a dedicated third-party service provider. That's because setting sales appointments takes time, especially for major account B2B lead generation with long sales cycles.
Not every company has the right level of internal skills and resources to manage the ups and downs of this process. If you're in startup mode, launching a new product, entering a new market, or needing to accelerate your sales pipeline during a market downturn, it's especially important to book sales meetings fast.
But some other appointment setting firms only care about generating "fast" sales leads or getting the biggest "quantity" of sales meetings. SSM's B2B appointment setting service is focused on quality. We evaluate, rank, and qualify your new leads to make sure you're getting high-quality, high-potential business opportunities.
Here's how our appointment setting company works:
We develop a list of prospects and customized sales outreach plans based on your unique industry, target market, and geographic location.
Our professional appointment setters reach out to your prospects with a multi-touch process (cold calls, email marketing, etc.)
We deliver a list of "warm leads" who are ready to hear from your company to begin the sales process.
What Is B2B Appointment Setting?
B2B appointment setting companies have a range of skills, including sales cold calling, business development, marketing, and more. Our goal: connect with business decision-makers and book sales meetings with qualified leads.
The purpose of sales appointment settings is not to close the deal. It's to begin the sales conversation and start the process of building trust with prospects. The best B2B appointment setting services are a blend of methodical business discipline, creative communication and problem solving, and the human element of relationship-building.
When you hire an appointment setting agency, it's important to make sure they have a well thought-out process. Here's how Strategic Sales & Marketing implements sales appointment setting services for our clients:
Prospect list building and market research: We do the legwork to understand your target market and figure out how to reach key decision-makers and stakeholders.
Multi-touch sales outreach: With cold calling and email marketing, we work to start a conversation with your prospects.
Lead qualification: We engage your prospects to understand their pain points and qualify your leads based on which are most likely to convert.
Book sales meetings: We give you a list of pre-qualified "warm leads" who are ready to hear from your company.
How Do B2B Appointment Setters Work?
B2B appointment setting services involve much more than just cold calling. Yes, our team will vigorously work the phones on your behalf – but in order to book productive sales meetings, you probably need additional marketing and lead generation support. SSM offers comprehensive services for major account B2B lead generation, and booking sales appointments is a big part of the overall strategic mix.
Here's how our qualified appointment setting team delivers value for your business:
Outreach to major account B2B buyers: Our certified appointment setters know how to confidently build conversations with high-ranking decision-makers like VPs, directors, owners, and C-level executives.
B2B appointment setting online: Phones are still a valuable tool, but we also do online appointment setter tactics like social media and email marketing.
Solution selling: We know how to sell complex and technical business solutions with large deal sizes – by building trust and addressing the prospect's "pain points."
Unmatched Experience Among B2B Appointment Setting and Lead Generation Companies
Since our founding in 1989, we have completed over 50 million new business sales presentations to high-level decision-makers and generated over 7 million sales leads. Our state-of-the-art B2B appointment-setting processes and dedicated sales lead experts have helped create millions of dollars in new sales revenue for our clients.
Quick Quote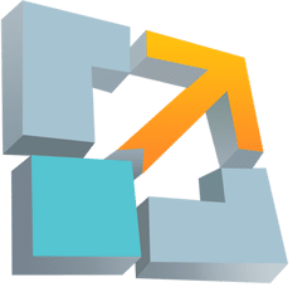 How to Choose the Best B2B Appointment Setting Company?
Want to know what makes the top appointment setting services stand out from the rest? Here are a few skills and characteristics to look for when hiring appointment setting companies:
Major account lead generation experience: Top B2B appointment setting services like SSM know how to sell complex business solutions to big companies, with large deal sizes and long sales cycles. We're not intimidated by a long-term sales process, and we're ready to start conversations and build relationships with C-level executives.
Industry and category expertise: SSM has specific expertise across numerous B2B industries, from information technology to SaaS to manufacturing and more. We can quickly get up to speed on the nuances of your product category and target market.
More than just appointment generation: Yes, we'll help you book high-quality sales meetings. But we also provide comprehensive support for your other lead generation goals – from sales coaching to market research and beyond.
Why Hire SSM for Your B2B Appointment Setting Needs?
Ready to choose an appointment setting service provider? We would love to work with you! Here are a few reasons why Strategic Sales & Marketing is the best choice for your business:
34+ years of B2B industry experience: SSM helped establish B2B lead generation as an industry, with a legacy of leadership and respect of our peers.
Diverse team of B2B sales experts: business-to-business selling is all we do, and we do it well!
100% U.S.-based, full-time employees: no subcontractors or offshore talent; we believe our model delivers more value for your business and makes it easier to build trust with your prospects.
Detail-oriented, methodical, proprietary process: We'll show you a step-by-step process and design a customized program to identify and connect with your top sales prospects.
Transparent results: We give you web-based reporting so you can track progress and see results in real time, 24/7.
All these advantages place our B2B appointment-setting services among the best in the USA!
Want to Know How Much B2B Appointment Setting Costs?
Contact us for a free consultation and a customized budget quote.
FAQs About Qualified B2B Appointment Setting
Why is appointment setting important?
B2B appointment setting helps companies get more sales meetings and discover more qualified sales leads, with less time and effort than they could accomplish with their own in-house teams and resources.
What types of businesses and industries can benefit from your B2B appointment setting services?
Strategic Sales & Marketing serves a wide range of B2B industries and categories, including information technology (IT), business insurance and employee benefits, SaaS solutions, manufacturing & distribution, cybersecurity, marketing agencies, and more.
What methods and channels do you use for B2B appointment setting (e.g., cold calling, email, LinkedIn outreach)?
SSM appointment setters use a proprietary "multi-touch" outreach approach, where we contact prospects via cold calling, email marketing, social media outreach, and other channels as appropriate for your target audience.
Can appointment setting companies help sales?
SSM believes that appointment setting firms should serve as an extension of their clients' businesses. We want to relieve the burdens of your sales team and take cold calling off their to-do list. And we want to accelerate your sales process, by delivering you a list of qualified sales leads, a.k.a. "warm leads," that are ready for that first sales meeting, so your sales people can close deals faster. By giving you a clearer understanding of which prospects are "serious buyers," we help sales teams prioritize their efforts and boost their sales productivity.
How much do appointment setting services cost?
Exact costs will depend on the scope and details of your lead generation program, but in general, industry standard rates at reputable U.S.-based firms will range from $75-$150 per billable hour. Keep in mind that this is a professional service, in the same way as hiring a law firm, accounting firm, or marketing agency. The best appointment setters are not "cheap," but they're worth the money because they can help deliver ROI.
What are appointment setters? What do they do?
Although they have some skills in common, there are a few big differences between an appointment setter and a sales representative. A sales representative is dedicated to working with clients through the middle of the sales funnel and closing deals.
An appointment setter is involved only at the beginning of the sales process – the top of the sales funnel – to book initial sales meetings, make introductions, get to know the prospect, and start the process of learning about the prospect, qualifying sales leads, and ranking sales leads based on priority and likeliness to buy.
Good appointment setters are like a "warm up act" that helps get the prospect ready for that first sales meeting or online product demo with the sales team.
How do you tailor your B2B appointment setting strategies to align with the unique needs of B2B clients?
SSM knows the B2B sales business, with 30+ years of industry experience, and we have specific expertise across multiple industries from IT to manufacturing. We have developed a time-tested, multi-touch outreach process to get in front of B2B decision-makers, even at the highest levels of buyer organizations.
Every program is different, but in general: we know the mindset, problems, priorities, and "pain points" of B2B buyers. And we put your business in position to be a credible, trustworthy "industry peer" who's offering helpful solutions for your B2B prospects.
We're happy to discuss our strategies in a bit more detail with you on a free consultation call.
What sets your B2B appointment setting services apart from other providers in the industry?
We have a uniquely methodical, rigorous, time-tested proprietary process for identifying, qualifying, and building relationships with sales prospects. There's no "magic wand" in cold calling and sales outreach, but have an excellent track record of helping our clients get in front of high-level decision makers in a confident, credibility-building way.
We take a comprehensive, strategic approach to your overall marketing, lead gen and sales efforts. If you come to us for appointment setting services, but after we assess your situation, it turns out that you need something else? We are willing to tell you that – and we'll help you find the right solution, even if it means less money for us in the short run.
How does outsourced appointment setting increase ROI?
Working with an outsourced appointment setting firm helps you get more sales leads, and higher-quality sales leads, much faster than your internal team could accomplish on their own. We boost the capacity of your sales team and improve your sales pipeline.
By talking with prospects and sharing the feedback that we hear from your target market, we can also help fix issues in your sales process, coach your sales team, help you identify the right kinds of sales prospects, and more.
Why Strategic Sales & Marketing Inc. is a leader in appointment setting?
We have 34+ years of experience and we're leaders in our field. In fact, we were one of the very first appointment setting and lead gen firms that helped establish this type of professional service as a cohesive industry.
We have a unique approach that combines the "art" and "science" of sales and marketing – with focused business discipline, and creative problem-solving and relationship-oriented communication skills.
Our executives have been published in top business publications like Entrepreneur and we have active followings on LinkedIn.
Does the appointment setting really work?
We believe in our appointment setting process and over the past 30+ years we've seen massive results – in the form of millions of new sales meetings and qualified B2B sales leads. But don't take our word for it; check out the testimonials of our many happy clients.
---
Related Articles: B2B Appointment Setting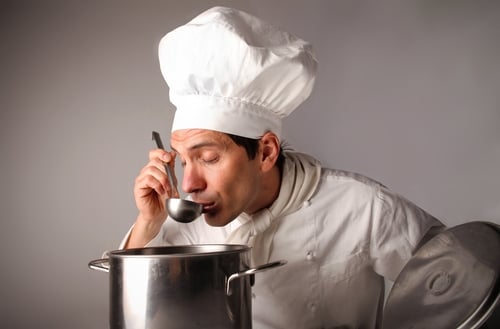 Discover what it takes to create great leads that your sales team can act on.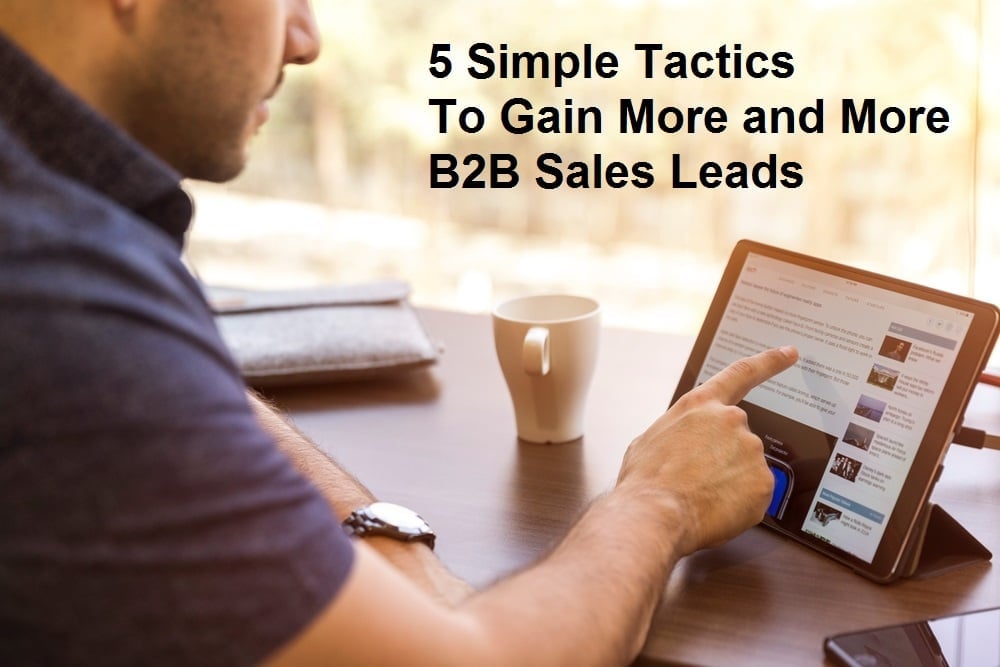 Learn what must be done to generate the B2B sales leads you need.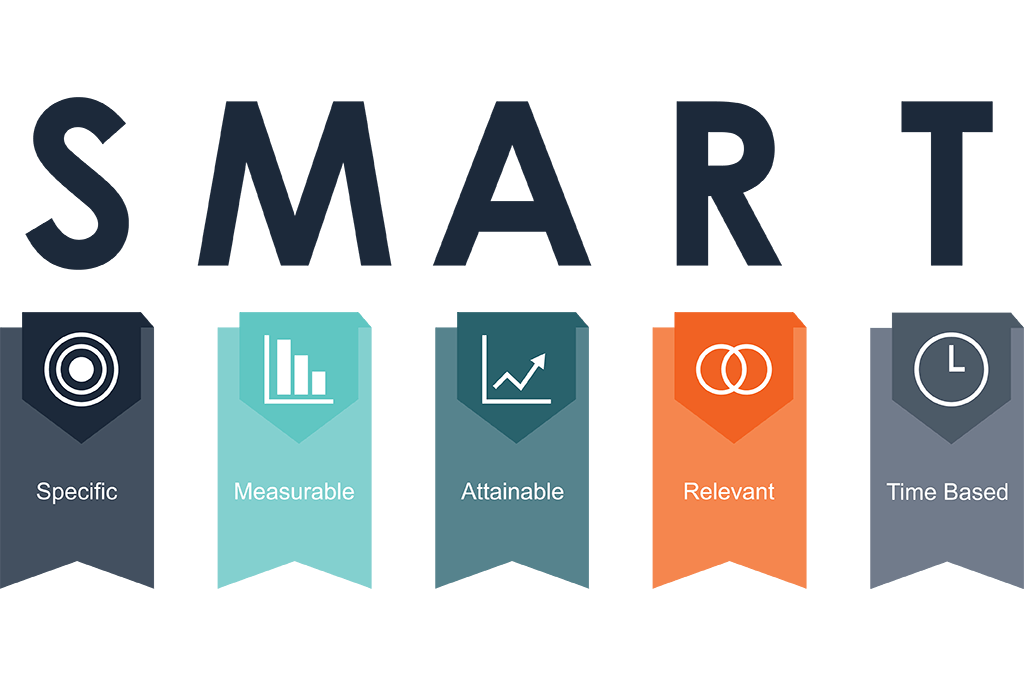 Find out how to boost your next sales campaign with these appointment-setting goals.