Qualified Lead Methodology
The success of any B2B lead generation program is determined by the qualification process. Our methodology for qualifying sales leads has been refined over 23 years in business, serving thousands of clients. We use two important criteria, "pain" and "motivation", to assess the quality of the lead.
"Pain" is defined as a "problem, issue or challenge" to be solved by your company's product or service. As part of our lead generation efforts, we qualify business leads by determining how much "pain" the prospect is experiencing.
"Motivation" is a measure of how prepared the sales leads are to move forward with the sales process. Often there are sales leads that have "pain," but who are not ready to enter in to the sales cycle.  This can be for reasons such as internal politics, limited financial resources, or a host of many others.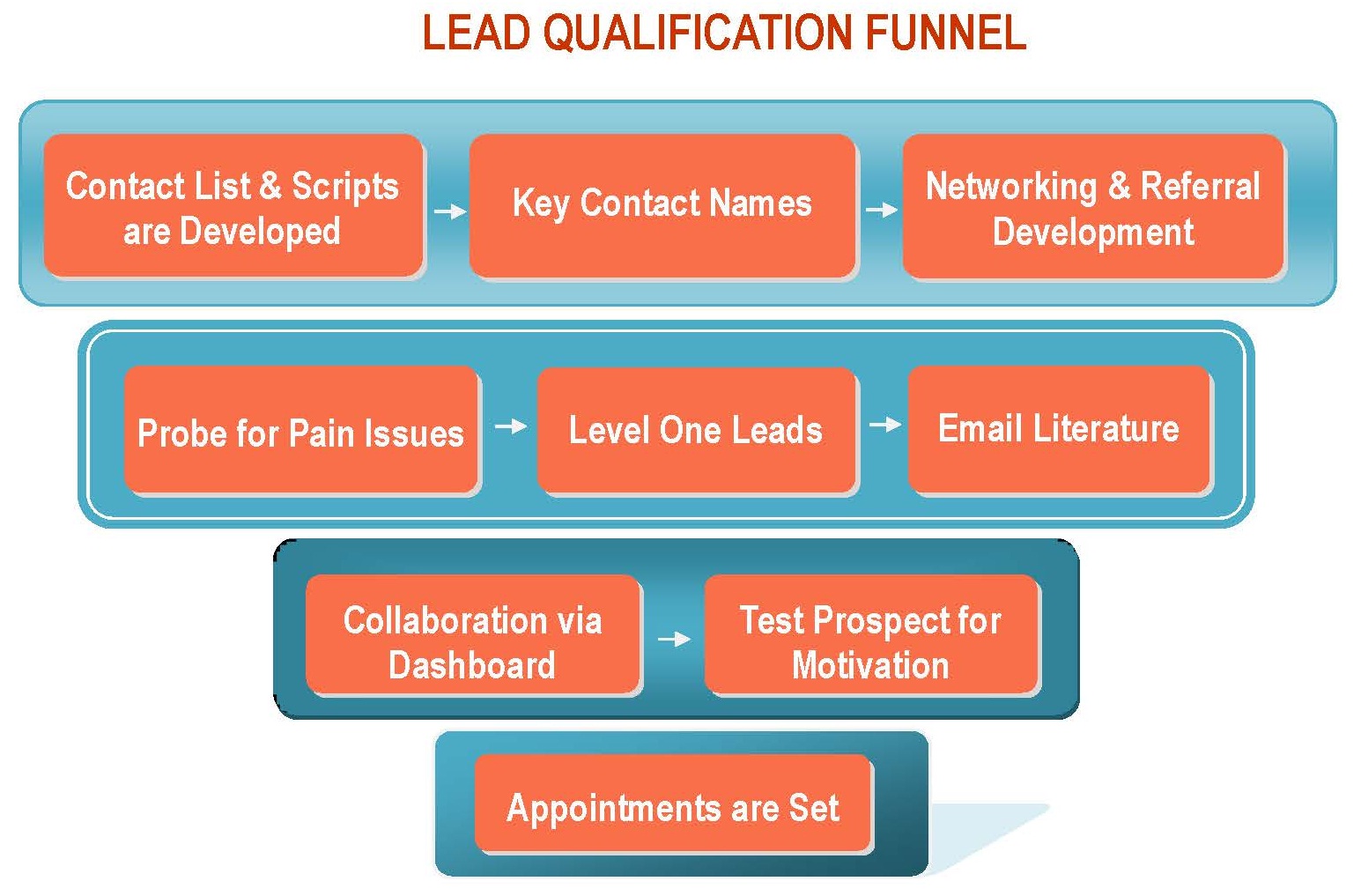 As part of our process of qualifying sales leads, we classify all of the business leads as "A" sales leads, and Level One sales leads.
"A" sales leads are the best-qualified business leads. These sales leads are high quality sales opportunities that our lead generation and business leads qualification process have identified as having  a strong incidence of "pain" and are also motivated and ready to do something about their "pain" and solve the problem by reviewing  YOUR products or services.
"A" sales leads often…
Are adding, upgrading, moving, renovating or making changes that create a need for your product or service
Express openness and receptivity to learning more about your product or service
Are looking for a solution to a specific business problem
Are unhappy with their present service, product or vendor
Are "shopping around" for new suppliers/vendors as a part of a review process
Express interest in a new product, service or technology
Are interested in learning more about a new method or system to help bring operational efficiencies to their business
Many of these factors are also present with "Level One" sales leads – but the prospect's motivation to do something about their pain may not be as clearly defined.
All SSM lead generation programs are customized to our clients' specific needs, and we can identify and classify various levels of business leads depending on each client's sales process, sales cycle and specific sales goals.
If you would like more information on our methodology, you can download our process here.