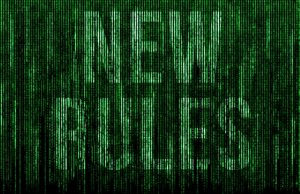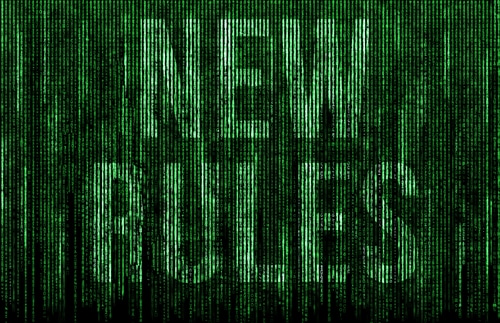 Many B2B sales people and small business leaders seem to believe that they always need "more sales leads," and so they center their B2B lead generation strategy on the idea of "more, more, more:" more cold calls, more sales outreach, casting a wider net to find more companies to target, and so on. The idea is that if you get "more" sales leads, your B2B lead generation efforts are a success – after all, the most important thing is to get the longest possible list of new leads to call, right? In fact, the truth is more complicated. B2B lead generation is about more than just casting a wider net and finding more leads – sometimes you need to focus instead on finding "better" leads or develop a better understanding of what to do with the leads that you already have. Instead of casting a wider net, think of B2B lead generation as an exercise in "finding a better focus."
Here are a few of the new rules of B2B lead generation:
Do Your Research: In the new world of B2B lead generation, most of the work happens before you ever pick up the phone. You need to do your research and find out which companies are an ideal fit for what you sell. You need to know how your solution fits into the prospect organization's business operations. You need to have a sense of how you can credibly speak to the prospect organization's concerns and see how their immediate and longer-term business goals align with yours. B2B lead generation is not just a scattershot approach – you need to have a clear and compelling "reason" for why you're calling each company on your prospecting list. Make sure you know who you're calling, and why.
Find Allies: Once you have identified your target companies, it's important to invest some time in cultivating allies within the organization. Who do you already know at the company? Who among your existing customers could put in a good word for you or offer you a referral? What can you do to find someone to talk to at the prospect organization – even if they are not the ultimate decision maker – who can help "warm up" that first cold call? B2B lead generation is often an exercise in finding and cultivating allies within the prospect organization – finding the people who, although they are not your ultimate "buyer" or decision maker, can still help you make progress toward finding the right people who will be at the table when it's time to close a sale.
Pre-qualify Your Leads: Just getting a longer list of "more leads" is not very helpful if most of those leads turn out to be bad. We see this happen a lot in our industry, where B2B lead generation companies promise to deliver massive quantities of leads, and then it turns out that many of the leads are poor quality – not really serious buyers, not well-informed about the seller's solution, or sometimes not even in the right vertical or industry! "More leads" is not always the answer – sometimes if you get too many low-quality leads, it will just clutter up your process and waste your sales team's time. How can you combat this? Start by pre-qualifying your leads – when taking inbound calls and inquiries, or during the lead generation process. Ask questions early and often to learn more about the prospect and see if they are really a serious buyer – for example, "What issues are you having with your current solution?" and "How are these issues affecting your business operations?" and "How soon are you looking to make a decision about implementing a new solution?" This will help you end up with a list of sales leads that are better qualified, better focused, and more likely to end up with a successful sales deal.
B2B lead generation is not simply a matter of finding "more leads." The bigger challenges – and the more rewarding results – come from finding "the right" sales leads and making your overall list of sales leads better. By finding companies that are the right fit, by finding allies that can help open doors for you within the prospect organization, and by pre-qualifying your leads upfront, you can start working from a better organized, more focused, better targeted list of sales leads that will result in bigger sales conversions.