B2B Appointment Setting Services
Backed by 30+ years in the field, our core expertise in B2B appointment setting helps our customers acquire new clients and expand their bottom lines. Our seasoned appointment setters put your sales team in front of interested decision-makers. Helping you achieve your revenue goals, we manage tasks like:
Qualifying leads
Demonstrating your company's strengths
Delivering verified opportunities for your sales members
When you use our appointment setting services, your team can concentrate on what they do best: nurturing leads and closing deals. Contact us today for assistance that will put your sales team over the top.
Get the Most From Your Sales Team With Appointment Setting From SSM
Every SSM appointment setter is well-versed in dealing with decision-makers. Their skills, combined with an intimate knowledge of your company, deliver appointments that can make a difference in your bottom line.
Relying on SSM for your appointment setting accelerates your sales cycle by locating more and better-qualified sales leads from the very start. When you get an appointment set by SSM, you know your team has a prospect familiar with your business and interested in your products or services.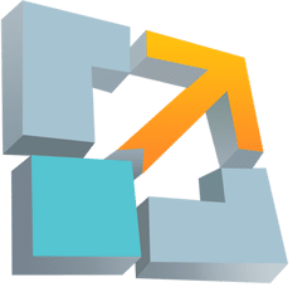 Appointment Setting Collaboration You Can Count On
Working with SSM appointment setters jumpstarts your sales process. Instead of cold calling and weeding through dubious prospects, you get warm leads that your sales team can immediately act on. When they hire us for appointment setting, B2B companies get a partner they can trust. Our multi-faceted approach includes:
Prospecting
We develop a list of prospects based on your company's unique parameters, like geographic location and target market.
Scripting
SSM's advanced sales scripts emphasize your company's value proposition.
Cold Calling
Our experienced teams make the calls needed to identify the best prospects to follow up with.
Delivering Results
Thanks to our appointment setting services, you get a list of warm leads ready for the next step.
Appointment Setting Services That Work
SSM appointment setters have next-level expertise in conversing with decision-makers and moving them along the sales funnel until they're ready to talk directly with your team. Our appointment setting services don't just give you a list of leads. Our programs deliver connections with the target audience you're looking for, an audience that's ready to continue the conversation with your staff. SSM's proven strategies will boost your sales process. When your team doesn't have to worry about the grind of cold calls, they can concentrate on higher-value tasks.
Take Advantage of Our B2B Appointment Setting Expertise
We've honed our strategies over the years to develop the most effective approach to B2B appointment setting. Our services deliver qualified appointments without the hassle of cold calling. Contact us today to see how our services can make a difference in your sales process.
Optimize Your Sales Strategies With Appointment Setting From SSM
Appointment setting from SSM directly adds value to your business. Our expert appointment setters connect your sales team with interested decision-makers. Your team is spared from making cold calls and qualifying prospects. Instead, they can focus on leads who want to talk with them.
Running your own program can overextend your team, demoralize staff members and lead to missed opportunities. But appointment setting services with SSM allows you to reallocate precious resources and regenerate your team with leads that are ready to go. We deliver genuine selling opportunities and fill your team's calendar with qualified appointments. You'll be connected with priority prospects interested in buying from you.
Frequently Asked Questions About B2B Appointment Setting Companies
SSM is an industry-leading B2B appointment setting company, so we're well-poised to answer your questions. Read the following FAQs to learn more, and be sure to contact us for additional information.
What Is B2B Appointment Setting?
B2B appointment setting is a well-executed, multi-step process in which leads are contacted, qualified and scheduled for an appointment with a sales team member. It's the last step in the lead generation process.
Why Is B2B Appointment Setting Important?
B2B appointment setting is important because it creates personal connections with prospects, increasing your chances of closing a sale.
What Is the Difference Between Lead Generation and Appointment Setting?
Lead generation provides a list of leads who may be interested in your products or services, while appointment setting goes a step further and secures your team a chance to talk with prospects who want to know more about your services or products.
B2B Appointment Setting Customized to Your Needs
SSM uses its proven strategies and knowledgeable insights to design a B2B appointment setting program tailored to your requirements. We take your goals and target audience parameters to create a service that generates actionable leads for your sales team. Our expert appointment setters build relationships with your targeted prospects and qualify them based on your specific criteria. They represent your company with credibility from the very first phone call.
Hire SSM for Appointment Setting That Delivers Results
With SSM appointment setting, B2B companies get a seasoned partner skilled at developing leads and setting appointments that allow your team to nurture prospects and close sales. We have the expertise, strategies and knowledge to set the table for your success. Contact SSM today for the assistance you need.