Most of the sales managers completely depend on the B2B appointment setting in order to close a deal. In any business, it is impossible for a sale to take place without one-on-one interaction with a prospect. The maximum amount of time is spent on setting up an appointment with a potential client by talking on a phone call or by managing appointment setting activities on the computer.
If you are one of those sales managers facing a challenge to set up appointments, then to become a professional appointment setter focus on the below-mentioned ways instead of making unproductive calls.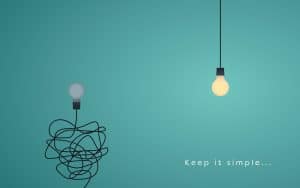 4 Indispensable tips for appointment setting
Make use of multiple mediums
A lot of times B2B appointment setting is considered just cold calling. Actually, this is totally a false perception. Appointment setting includes usage of numerous mediums such as websites, letters, voicemails, and emails, attached notes in packages, messages via social media, and personalized notes. Some of the prospects are little interested in sales messages and many of them ignore. This is why; it becomes crucial for the lead generation team to contact the prospects as many times as possible to reply to your messages.
Contact the prospects during "off hours"
Business pioneers necessarily do not punch in sharp at nine and leave the office sharp at five. If you are trying to get in touch with a top executive, try to call early morning before 8 am or else late in the evening after 6 pm, or during lunchtime. This is because the high-level executives get their integral follow up done before the day ends. However, give your prospects the opportunity to take action that day—and they a lot of times do.
Make the most of referrals
Referrals are bullion. When someone gives you referrals, the trust your prospect has for the referrer shifts to you. This offers you a tremendous advantage as buyers will be more convenient to speak with you. The best place to ask for referrals is your own network instead of asking your prospecting calls. When calling an organization for the first time, it depends on you to steer through the gatekeeper and find the buyers and decision-makers in the organization. And this can be done best by asking for an internal referral. The CEO or the executive assistant to the president can give a wealth of information and will often show you the right way. However, all this can only happen if you ask for it.
Confirming appointment before meeting
The process of setting appointments for generating new leads needs too much of hard work and determination. Thus, while leaving a message with the client you must slow down and also reiterate the important information twice – it always helps. In the same way, grabbing all details about the client including their email and time and date of appointment is essential. This will avoid going to the client's office and finding that the client is out or has completely forgotten about the appointment.
The final say
It can be hard-hitting to get past gatekeepers and persuade the decision-makers to provide an audience. Another way is to hire a professional B2B appointment setting and scheduling service provider for a reliable supply of quality leads.