Every New Year brings the promise of renewal and rejuvenation for everyone who works in sales. Jan. 1 presents a clean slate and a chance to do things differently – reconnect with promising prospects, enhance your sales processes, improve your efficiency, and find new ways to add value for customers.
If you're looking for new ways to take your business to new heights in 2015, you can start by looking at your sales lead management processes. Effectively managing sales leads can make the difference between a top-performing sales organization and an "also-ran." With most companies facing intensifying competition, pressure on profit margins, and a slow economic recovery, doing things right on the "back end" of your sales process can pay big dividends when it's time to close the deal.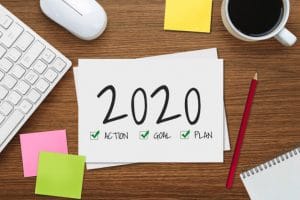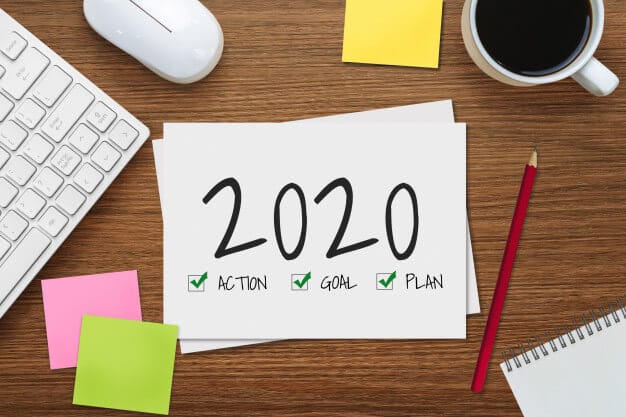 Here are 4 top New Year's resolutions that any sales organization can employ to create a more efficient and profitable 2020:
1. Take better care of long-range business leads: Wondering why you have a never-ending need for new fresh sales leads? According to a recent study from the Aberdeen Group, only 16% of leads that are deemed sales opportunities actually close. That means that without a formal lead nurturing program, the remaining 84% of qualified leads that do not turn into short-term sales are slipping through the cracks. Salespeople are always clamoring for "more business leads," but they often make the mistake of not stopping to ask, "Are we making the best use of our current sales leads?"
Chances are your sales team – whether they realize or not – are shutting the door on many older business leads. Maybe your sales team completed a follow-up call several months ago (or even a year or two ago) and did not receive a favorable response. This doesn't mean that the sales leads are truly "done." Ask yourself, "What has changed since we last approached these business leads?" Perhaps your lineup of services has changed. Perhaps your prospects are now at a different place in their purchasing cycle than they were a year ago. Perhaps your prospects' business needs have changed. Whatever the change may be, take a fresh start and pursue these "old" business leads with a new angle. What is "old" can be "new" again in the New Year?  We make sure to re-establish contact with "old" sales leads every six months to see if our services are now needed. A lot can change with your prospect's business in 6 months.
2. Make frequent, frank assessments of your pipeline of business leads: Make honest and realistic assessments of the condition of your sales pipeline. Establish some new benchmarks for 2020 to measure your conversion rates at each step of the sale – and look beyond the simple metrics of conversion-and-close ratios. For example, the Aberdeen study reports that nurtured leads deliver 47% higher average order values. This means that properly managing your pipeline can create a compelling return on investment. Aberdeen also found that nurtured leads result in the increased opportunity to sales conversion ratios, and higher bid-to-win ratios. Finding these "hidden value" deals within your pipeline means you need a system of multiple marketing touches to uncover opportunities along the way.
Too many sales pipelines look great on paper or in your database reports, but in reality your projections and probabilities of closing deals may be too "rosy." Knowledge is power: if your sales pipeline needs to be expanded with additional lead generation efforts, you need to know this as soon as possible so you can react. A better-managed sales pipeline will create a more predictable sales process and a smoother revenue curve, without extreme spikes and valleys.
3. When decision-makers disappoint you, be patient and have a system in place: Rejection is an occupational hazard in sales, and it's not easy hearing customers say "No" and "Not interested" all day long. But the reality of a good lead generation and lead management program is that your sales team are always going to have "not interested" responses to sift through. Managing "not interested" responses requires patience, discipline and a consistent system with different protocols to handle the different varieties and "flavors" of responses. For example, if you get a "not interested" response from a key target account that is high on your priority target list, that target account should be put on a monthly e-mail list and set in your "come up" system for a follow up call in 8-12 weeks. "Not interested" does not mean that the conversation is over. Most of the time, when a prospect says they are not interested, they really mean, "We're not interested right now," or "The product is not a good fit for our current operational needs." However, customers' needs can change rapidly – whether it's new technology coming on to the market, or trying to keep up with competitors, or adjusting to changing internal dynamics within the customer's company. Don't take yourself out of the running by mindlessly disqualifying prospects based on one "not interested" response. You need to be able to handle the nuances of different types of responses and different priority levels of customers – otherwise, you run the risk of constantly contracting your own marketplace, without any system to reintroduce yourself and remarket to your potential customers.
4. Overcome sales call reluctance: Too often, salespeople talk themselves out of making a sales call. Whether it's lack of confidence, lack of understanding of the prospect's business, or lack of a compelling angle to approach the customer, sales call reluctance is a profit killer. After all, you lose 100% of the sales that you never try to make. How many times have you visited a prospect's website and then systematically talked yourself out of picking up the phone to make the follow-up call? This year, make it a resolution to be more open to possibilities. Be prepared for your prospects to surprise you. Prospects that may not initially fit your ideal client profile (based on what you see on their website) might turn out to be better suited than you expected, once you get them on the phone. It's not uncommon to find that the website you were looking at is not up to date and doesn't reflect a recent merger. I can't begin to tell you how many times prospects might have introduced a new product line, or ended a relationship with a current service provider, and we followed up just at the right time as they were starting their new selection process. You will never know unless you make the call.
Sales is the business of creating something from nothing, making the calls and making things happen with customers every day. Every year is a chance to make a bigger difference for our customers, our companies and ourselves. I hope these New Year's resolutions will help you get out there and have a great start to 2020!
About the Author
Al Davidson is the founder of Strategic Sales & Marketing, a "leading light" among lead generation companies since 1989, helping to deliver B2B lead generation and appointment setting services for global clients ranging from local small businesses to the Fortune 100. The company's sales agents have generated over 7 million new sales leads, and created millions of dollars in new revenue for clients. You can learn more about Al Davidson by visiting www.manageyourleads.com.